About Us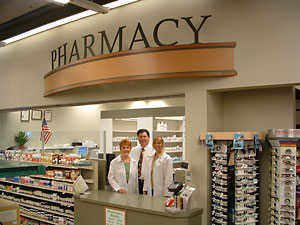 St. Jude Pharmacy is locally Owned and Operated because we are members of the community,we are the neighborhood pharmacy you can trust for quality, value, and service. Our entire staff work every day to make sure you have the products and services you need at a competitive price. We're here today, and we'll be here tomorrow. We will continue to meet your needs, and exceed your expectations, while helping you live a healthier life.
St. Jude Pharmacy is a full service pharmacy that accepts most prescription plans and is a preferred provider for Medicare.How many times have you visited our store and not recognized the employees from one visit to the next? Our pharmacy work hard to hire and keep the best employees in your town.
The practice of pharmacy, along with the role of the community pharmacist, is continually changing to meet society's health care needs. To ensure patients are receiving appropriate treatments, our pharmacists not only provide the medication, but also monitor them for potentially dangerous drug interactions, and effectiveness of therapy.
Our mission is to provide quality patient care to improve the lives of our valued customers.Our pharmacists care about you and provide excellent service to live happier.